Gabriel-Muhammad Syafiq to miss FINA Grand Prix in KL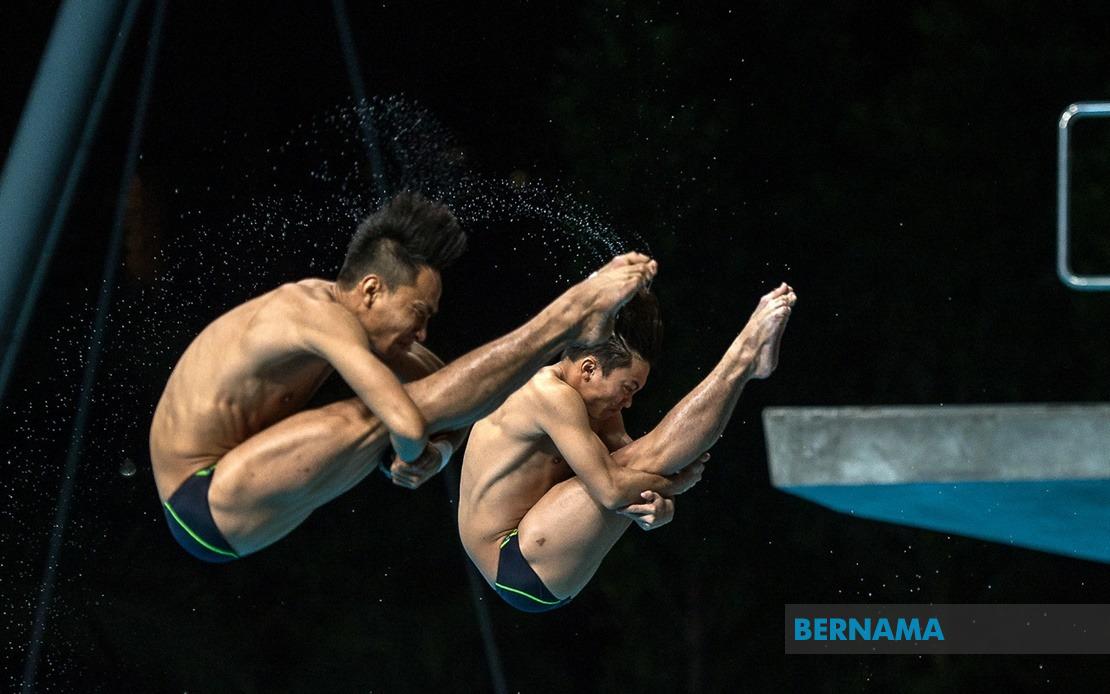 KUALA LUMPUR, Nov 20 (Bernama) -- Birmingham 2022 Commonwealth Games men's synchronised 3 metres (m) springboard silver medallists, Gabriel Gilbert Daim-Muhammad Syafiq Puteh are set to miss out from creating a splash in the FINA Diving Grand Prix 2022 here, from Nov 25-27.
National assistant coach, Datuk Leong Mun Yee said Gabriel had to withdraw from the competition to be held at the National Aquatics Centre, Bukit Jalil, due to an ankle injury recently while Muhammad Syafiq is still recovering from dengue fever.
"Syafiq is not well due to dengue while the doctor told Gabriel to rest following the ankle inury two weeks ago," she told Bernama.
As such, Mun Yee said the national squad would now rely on the likes of Jellson Jabilin and Hanis Nazirul Jaya Surya for the 10m platform event as well as Ooi Tze Liang, Chew Yiwei and young diver Enrique Maccartney Harold for the 3m springboard.
In the meantime, Mun Yee said diving queen, Datuk Pandelela Rinong will spearhead the women's squad in the competition fwith the others in the team being Nur Dhabitah Sabri, Wendy Ng Yan Yee, Ong Ker Ying and Kimberly Bong.
She informed that Nur Dhabitah will participate in two events, namely the 3m springboard as well as 10m platform with Pandelela.
On the other hand, Mun Yee said Wendy, Ker Ying and Kimberly will dive in the 3m springboard event.
Meanwhile, the 37-year-old former diver hoped that this tournament would serve as a good platform to get the divers prepared for the upcoming SEA Games in Phnom Penh, Cambodia, next May followed by the 2022 Asian Games in Hangzhou, China and 2024 Olympic Games in Paris, France.
"This meet is a great opportunity for our athletes to stand out because I understand that other countries that are competing include Australia, Indonesia and South Korea are sending new divers.
"Apart from giving exposure we also want to experiment either the new pairing such as Jellson-Enrique in men's synchronised 10m platform will do well or not," she said.
-- BERNAMA