Jellson, Enrique optimistic of making an impact at FINA Diving Grand Prix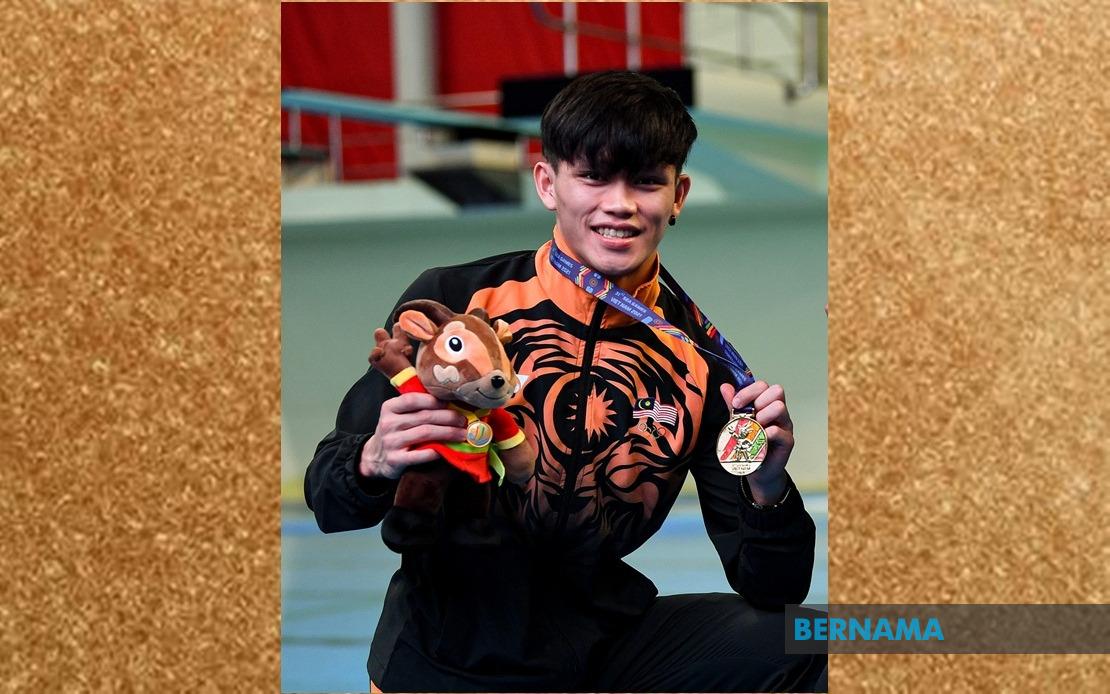 Jellson Jabillin
KUALA LUMPUR, Nov 24 (Bernama) -- Diving duo Jellson Jabillin-Enrique Maccartney Harold are optimistic of making an impact in the men's 10 metre (m) synchronised platform event at the FINA Diving Grand Prix 2022 despite not being in the best situation.
Jellson, 21, expressed confidence that he would be able to do well as he had undergone rigorous training to be good shape for the meet which will take place at the National Aquatic Centre, Bukit Jalil here starting tomorrow until Sunday (Nov 27).
However, he did not dare to set a high target when they make their first home appearance together, and hoped they would find compatibility to perform in prestigious meets next year.
"I had a torn patellar tendon in my left knee a week before the Commonwealth Games last August, and currently my knee is only about 75 per cent better. However, I still continued the struggle to be in training because I will miss out if I don't participate in this championship.
"This is my first appearance with Enrique so it's only natural to feel excited, but we don't want to target too high because he (Enrique) has also just recovered from a left knee surgery," he said when met by Bernama here today.
The 31st SEA Games gold medallist will be taking part in two events, the 10m individual platform and the men's 10m synchronised platform with Enrique.
Meanwhile, young diver Enrique shared his excitement about competing in the meet even though he would be taking a big risk as his left knee is not fully recovered.
He, however, informed that the National Sports Institute (ISN) had given him the green light to compete in the FINA Diving Grand Prix 2022 about two weeks ago.
"Before this, I had a tumour on my left knee, and had undergone surgery. ISN gave permission to continue my career in diving two weeks ago. It's not too painful now, I think I'm 80 per cent ready to return to action.
"I am a bit nervous as I will be making my debut with Jellson, because before I often dived with Bernard Rhodict. But I am confident that our training for a month will bear fruit even though it is quite difficult to set a high target," he said.
-- BERNAMA