Tze Yong still not sharp enough - Ewe Hock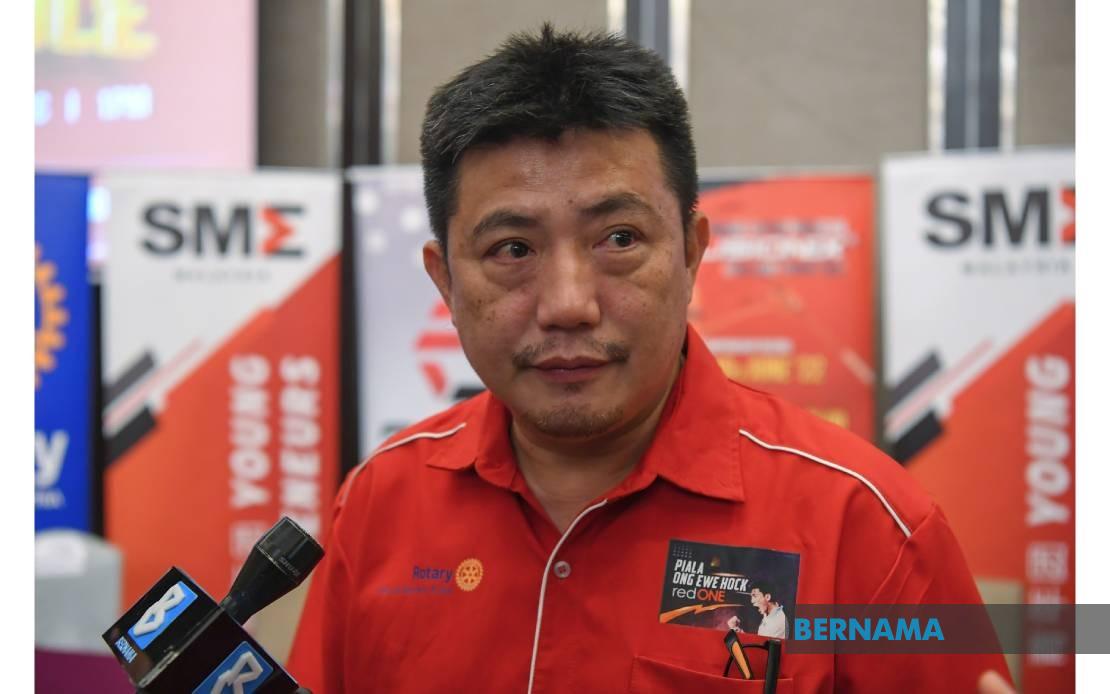 Former badminton national player Ong Ewe Hock speaking in a interview during SME Young Entrepreneur Challange Trophy Piala Fusionex press conference today.
KUALA LUMPUR, March 2 (Bernama) -- Still not sharp enough and lacks strength. These are among the main problems plaguing the country's men's singles player, Ng Tze Yong, at the moment.
Former national men's singles player, Ong Ewe Hock thinks Tze Yong needs to be more attack-oriented or come up with 'killer shots' to achieve elite status in the future.
He said, the shuttler ranked 28th in the world cannot rely solely on the 'rally' game that he currently applies because it is not enough to match the greatness of other famous stars.
"Tze Yong's killing side is still lacking. You can see if you compare to top players like Viktor Axelsen of Denmark, when he has a chance he will kill.
"Tze Yong has not arrived yet even though his performance has improved quite a lot over the last two years. I hope he will be more attack-oriented," he said after the launch of the 2023 Ong Ewe Hock Cup, here.
Although confident that Tze Yong will be able to be in the world's top 10 players in the future, Ewe Hock on the other hand hopes that the 2022 Commonwealth Games silver medalist will continue to work hard in training sessions for mental strength and to improve the quality of his game.
Tze Yong, who has recovered after being reported to be unwell, is expected to make his debut at the 2023 All England badminton tournament in Birmingham which will be held from March 14 to 19.
The 22-year-old will open his All England 2023 campaign against Indonesian opponent Shesar Hiren Rhustavito in the opening round.
In addition to the All England, Tze Yong is expected to play in two more tournaments in Europe, namely the Swiss Open from March 21-26 followed by the Spanish Masters (March 28-April 2).
The last time the shuttler from Johor played was at the Thailand Masters 2023 in Bangkok from Jan 31 to Feb 5 which saw him eliminated in the quarter-finals by Angus Ng Ka Long from Hong Kong, 14-21, 20-22.
-- BERNAMA