Coach confident weightlifters to SEA Games, Asian Championships will be free of doping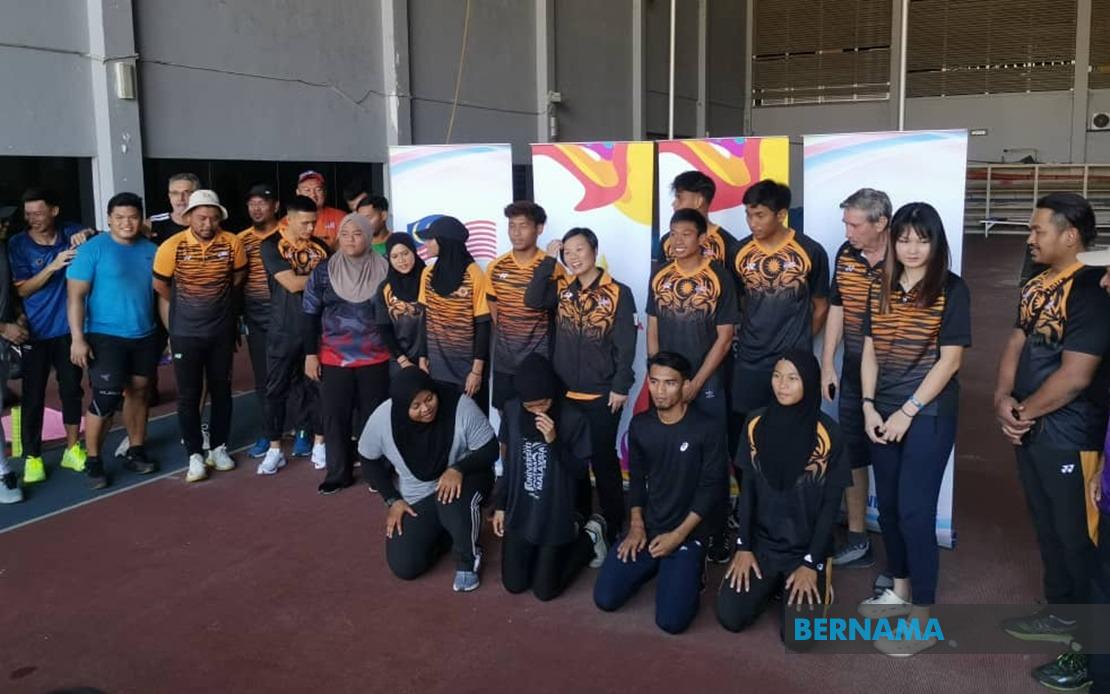 KUALA LUMPUR, March 15 (Bernama) -- National weightlifting coach Yon Haryono is confident that the national weightlifters who will be taking part in the Cambodia SEA Games and Asian Championships, will be free from the use of banned substances.
He said this was because the two weightlifters who will compete in the Asian Championships in Jinju, South Korea from May 3-13, which is a qualifier for the Paris 2024 Olympics, and five for the SEA Games from May 5-17 in Phnom Penh, undergo doping tests every month.
"It is true that the Anti-Doping Agency of Malaysia (ADAMAS) takes urine samples once a month, so I am confident there will be no doping issue," he told reporters following the visit of Sharon Wee, the deputy chef de mission to the Cambodia SEA Games, to the weightlifting team here today.
Although only Muhammad Erry Hidayat is training under his supervision at the National Sports Council (MSN) Bukit Jalil, while the others are doing so in their respective states, he was confident that state coaches also understood the responsibility of curbing doping.
Yon, at the same time, said the coaches in the state should always give advice to their respective charges about the risk of doping and its effects because the sport is often associated with the use of prohibited substances.
"As coaches, we must not stop imparting knowledge that we cannot be involved in the use of prohibited substances, because firstly the future is destroyed, then it damages health and threatens the sport of weightlifting in Malaysia because it may be suspended by the world body.
"In order to improve performance, doping is not the way, we have to train, take care of nutrition, take care of taking supplements and have enough rest. Discipline is the main factor to avoid doping, not only during training but at all times," he said.
Meanwhile, Yon said three medal winners at the Birmingham 2022 Commonwealth Games, namely 55kg category gold winner Mohamad Aniq Kasdan, 61kg category champion Muhamad Aznil Bidin and 73kg silver medallist Muhammad Erry Hidayat, will undergo training for a month in Surabaya, Indonesia.
After the centralised training, Mohamad Aniq and Muhamad Aznil will depart directly to Jinju, while Muhammad Erry will join Mohammad Danial Dahlan (67kg) and Muhammad Hafiz Syamsudin (89kg), as well as two female weightlifters - Nur Atikah Mohamad Sobri (59kg) and Nur Syazwani Radzi (64kg) - in Phnom Penh.
Previously, the Malaysian Weightlifting Federation (PABM) had announced a target of two bronze medals at the SEA Games, which is to defend the medals won by Muhammad Erry and Muhammad Hafiz in the last edition in Hanoi, Vietnam.
Malaysia also won a silver through Muhamad Aznil and another bronze through Mohamad Aniq at the 2021 SEA Games, which were held in May 2022 due to the COVID-19 pandemic.
-- BERNAMA